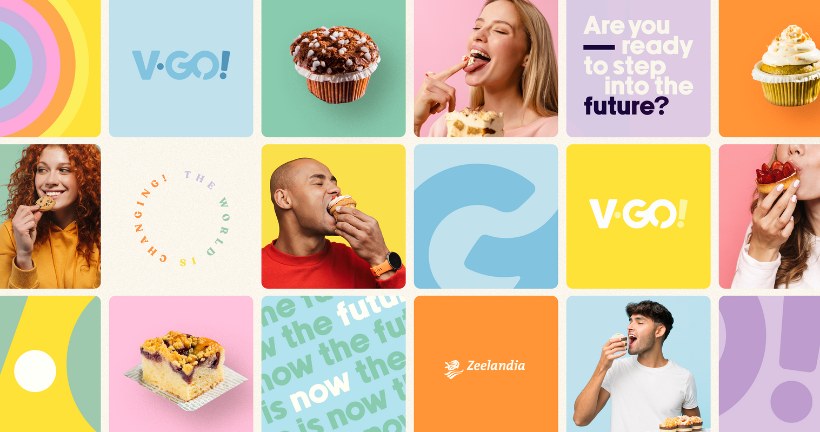 V-Go! 
Vegan Pastry.
The world is changing!
The way we live, the way we behave and the way we eat is not the same.
And we are changing too.
At Sefco Zeelandia, it is our commitment to stand with you and your customer in this social movement. 
And we are doing so with the next generation of pastry ingredients.
We are constantly evolving the way we make pastry, so it meets your needs and exceeds your expectations, today and for the future.
That's why we are introducing our inspiring new vegan range; 
as tasty as ever, perfect for everyone, good for the planet and good for you.*
An opportunity for all of us, vegan or not, to change today and thrive forever.
Are you ready to step into the future?
V-GO! Vegan pastry is here to stay.
V-GO!
Discover a plethora of products and whimsical recipes for every taste! Create mouth-watering vegan cakes, cookies, tarts and pastries with V-GO!